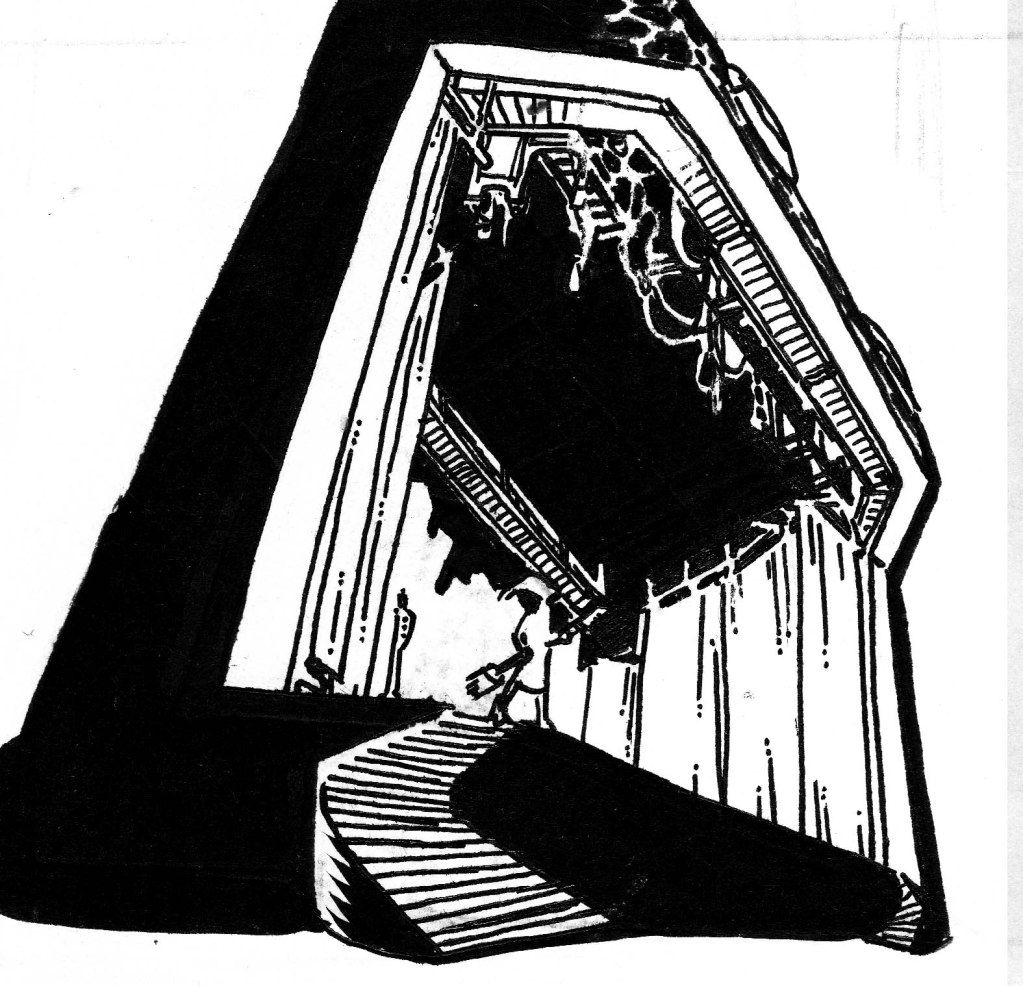 Issue 0.1* of my fantasy comic Our Lady of Sweet Revenge, aka GHOST LIGHT! will be premiering at SPX. Above are some the standalone panels from GHOST LIGHT! that I am especially pleased with.
Under the cut: "life" drawings of reindeer and a shaman made while watching the fascinating documentary The Horse Boy. Also, an explanation of the odd-ish issue numbering of  Our Lady Of Sweet Revenge.
I shared the movie The Horse Boy with my father the other day, and he was enthralled.
The shamans who wore ritual attire like this appear wearing it for only a few minutes in the movie and it was hard to resist pausing the video to get a more accurate sketch of what they wore.
This movie also made me fall in love with reindeer, especially after learning about their origins as the first riding animal domesticated by ancient humans! More proof that reindeer are awesome: telling reindeer ladies and dudes apart from one another is tough at a glance, as ALL reindeer rock the antlers! (See my last artblog post for more on weird animal polymorphism)
*=Above the cut I called GHOST LIGHT! issue number 0.1 of Our Lady of Sweet Revenge, while Descent of Holy Mountain, the comic issue which came before it (read it online!), issue 1.1. The fantasy revenge story for this comic is planned as a three-book, finite series. While I develop the linear issues of the comic as 1.X being book 1 and so on, in developing characters and environments for future issues I have a number of stories that have less impact on the larger three arcs of Our Lady of Sweet Revenge and can be told, or read, in any order. These non-linear comic stories are labeled 0.X, with the X-number reflecting the chronological order the non-linear comics are planned to be released. After GHOST LIGHT!, issue 0.1, I have work already under way on Stations, Our Lady issue 1.2 which picks up soon after Hart and Lorelei Capra find their way to the mountain settlement at the end of 1.1 Descent of Holy Mountain, and Our Lady issue 0.2, A Very Fairy Coloring & Activity Book, which is planned as an all-ages interactive appendix/index to the fantasy world in which the story of Our Lady Of Sweet Revenge takes place.