Normally I'm not too happy with the self-portraits that take a more fantastical approach to how I look and who I am, but rediscovering my love of The Ballad of Tam Lin (a Scottish ballad that is at least as old as, and probably played at, the court of Henry XIII) sparked something in a new self portrait that for once I am pretty happy with.
With a mother named Janet—the same name as Tam Lin's human lover—who introduced me to the fairytale themes that have since echoed throughout decades of my art, and a folk hippie childhood I identify pretty closely with the protagonists of the ballad and could easily see my parents in the ballad's respective roles. Accordingly, this design is one I named the daughter of Janet and Tam Lin.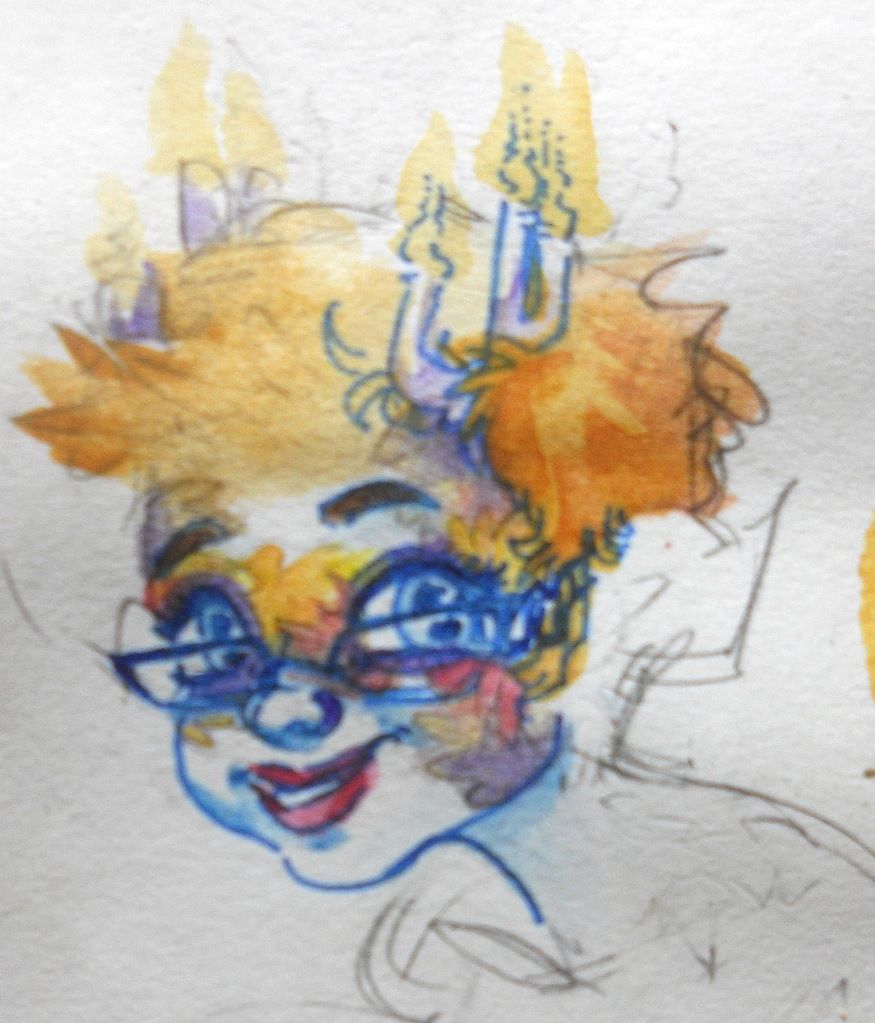 The design is pretty loosey-goosey so far but her markings are meant to mimic the shadows of overhead foliage, while the things on her/"my" head are white antlers that transition into candles and/or flames at the top. A cute idea, but not a practical one; this girl could unintentionally start a lot of forest fires!